Wedges are your Scoring Clubs
13 MAR 2018
By Peter Mumford
On Saturday at the Valspar Championship, Justin Rose holed a wedge shot for eagle on the 11th hole. The week before in Mexico, Justin Thomas vaulted into the lead when he hit his wedge shot approach to the 72nd hole past the pin and spun it back into the hole. Neither player won the tournament but those shots sure made the highlight reels.
That's not unusual either. When it comes to highlights, it's usually wedge shots or long putts that people remember. A massive long drive or deadly accurate long iron may leave golf fans in awe but it's the short game shots that lower scores and change the outcome of a round.
In terms of golf history, the wedge is a relatively new invention. In the old, old days when golf clubs had names like mashie, spoon, cleek and brassie, the higher lofted clubs were known as niblicks. They usually had lofts equivalent to today's 9 iron or pitching wedge and were used to hit short shots from the rough and fairways. For closer in work, players used a jigger or chipper since the links courses in the UK rarely demanded a high lofted pitch or chip shot. Something bumped along the ground would be a better option.
As golf course design evolved, especially in North America, bunkers became more penal and the shape of a niblick wasn't particularly good at getting a bunker shot close to the pin. In 1935, Gene Sarazen invented the modern day version of a sand wedge and it has become a must-have club in every golfer's bag since.
For many decades after Sarazen's new wedge caught on, most players only had two wedges in the bag – a pitching wedge and a sand wedge. However, by the 1980's the lofts on new clubs started to get stronger. The pitching wedge in a 70's era set of clubs had a loft of 52 degrees; today a pitching wedge could be 45 to 47 degrees. That leaves a large gap between the pitching wedge and sand wedge at 54-56 degrees. Hence the 'gap' wedge.
And then came the lob wedge at 60 degrees or, if you're a magician like Phil Mickelson, 64 degrees.
In today's bomb and gouge style on the PGA Tour, it's not uncommon for players to carry up to four wedges and that holds for most amateur players too. The big difference between old style wedges that were primarily used for distance control and modern wedges is that today's short irons are built with more than distance in mind. Pick any wedge in your bag and you can probably come up with four or five ways to hit it around the green: high lofted shot, sand shot, bump and run, pitch shot, bladed wedge or if you can do what Phil does, backwards over the head flop shot.
Players can fine tune their wedges with multiple options for the way they look and perform too. It's not uncommon for top players to have multiple sets of wedges that are used in varying conditions or at specific courses. Hitting a 30 yard pitch shot from firm ground can require a much different club than one hit in soft or soggy conditions. Check out the trunk or garage of any top amateur and you'll likely find a bag full of wedges that can "come off the bench" when called upon.
One final note on wedges. Get fitted. There's a world of options available in lofts, bounce and grind and finding the right fit for you may take you to the next level.
So what's the greatest wedge shot of all time? Major championships often provide the backdrop for famous golf shots and a few come readily to mind. In 2003, Mike Weir wasn't in position to reach the green on the par-5 15th hole in the final round of the Masters. After laying up, Weir hit a beautiful wedge shot to six feet and made birdie the old fashioned way - then went on to collect his Green Jacket.
Or how about Tiger Woods famous chip on the 16th hole in 2005 that went high up on the green before rolling back down the hill and hanging on the lip of the cup for an eternity before dropping into the hole.
In my opinion, the greatest of them all and the one I don't think too many players could duplicate, was the gap wedge Bubba Watson hit on the second playoff hole in the 2012 Masters. Buried deep in the woods on the right side of the fairway, Bubba had 165 yards to the hole in a straight line. But there was no straight line. He had to hook it 40 yards around a cherry tree, a magnolia tree, a TV tower and hundreds of patrons. Then he had to get it to stop on the green. Who the heck can hook a wedge 40 yards?
As we all know, Bubba made the shot and won the first of his two Green Jackets.
The Masters is on again in a few weeks. Augusta National is one of the toughest courses in the world to get up and down on those raised, slick, sloping greens and the contenders will have all of their wedges working for them that week. You can learn a lot by watching how they do it.
In the meantime, here are some new wedges for 2018 that we're excited about:
Titleist Vokey Spin Milled 7 Wedges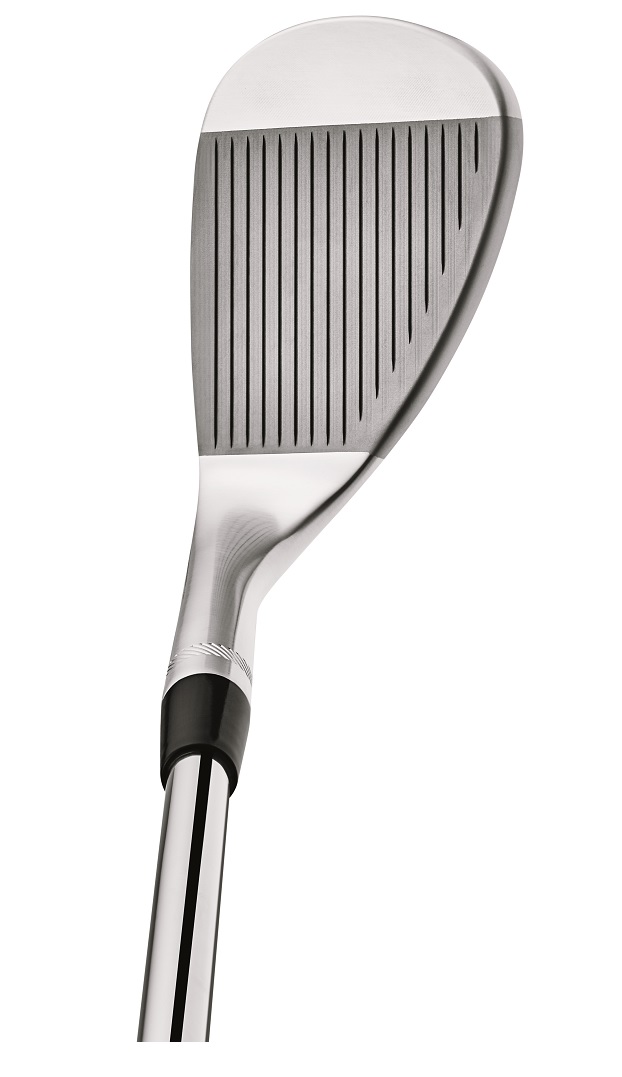 Through improved progressive CG, optimized spin milled grooves, and the game's benchmark for Tour validated grinds, new SM7 wedges offer maximized spin, control, and consistency for more confidence on every shot. Click here to learn more about the Titleist SM7 wedge.
TaylorMade Milled Grind Wedges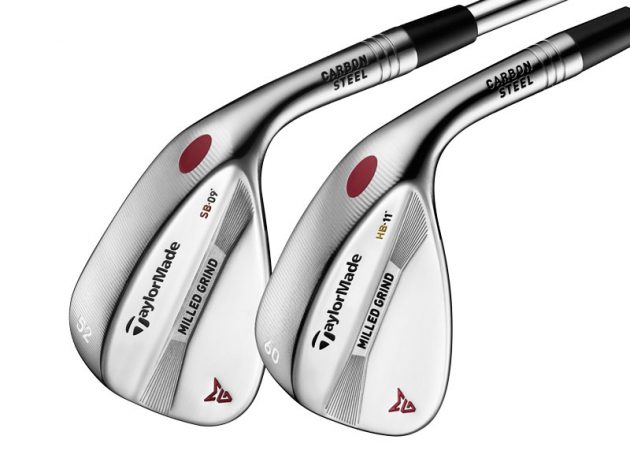 Drawing inspiration from the world's best golfers, Milled Grind (MG) wedges use advanced surface milling techniques to ensure precise sole geometry, leading edges, and score lines. The result is a precisely crafted grind on each and every wedge that produces optimal turf interaction and consistent performance. Click here to learn more about the TaylorMade Milled Grind wedge.
Callaway Mack Daddy Wedges
Golf wedges are designed for scoring. The best golf wedges are designed and engineered at the highly renowned Callaway golf research and development office with the help of legendary wedge maker, Roger Cleveland. Callaway wedges consistently receive the highest golf iron reviews among consumers and golf publications. When you carry a Callaway golf wedge, you can be confident in a club that is engineered to perform. Click here to learn more about the Callaway Mack Daddy.
PING Glide Wedges
Glide wedges are engineered from the hands down (grip to sole) to ensure short-game performance by increasing spin and consistency from any distance. The specialized Dyla-wedge grip, CFS Wedge shaft, and head design combine to deliver versatility and consistency. Click here to learn more about the PING Glide.
Peter Mumford is the Editor of Fairways Magazine. Follow him on Twitter @FairwaysMag