Juicy and (Somewhat) Certified, Grade-A American Beef
10 OCT 2018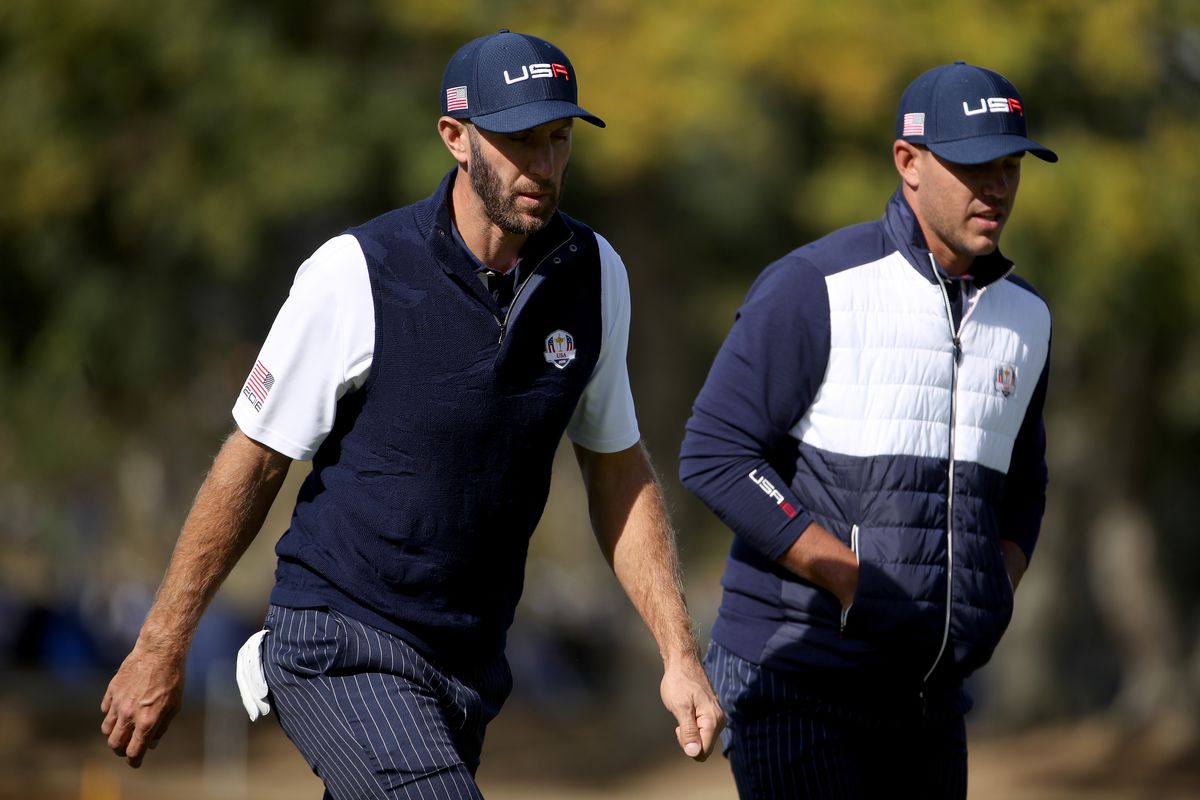 Juicy and (Somewhat) Certified, Grade-A American Beef
Following the United States' seven-point Ryder Cup thrashing at the hands of the Europeans, several reports of discordance on the American side surfaced. The first came from the lips of Patrick Reed, who threw captain Jim Furyk under the bus for sitting him twice during the team sessions and not pairing him with Jordan Spieth at any point. "For somebody as successful in the Ryder Cup as I am, I don't think it's smart to sit me twice," Reed told a New York Times reporter an hour after the conclusion of the tournament. The defending Masters champion claimed that Furyk was swayed by Spieth, who had no desire to play with him. "The issue's obviously with Jordan not wanting to play with me," Reed said. "When it comes right down to it, I don't care if I like the person I'm paired with or if the person likes me, as long as it works and it sets up the team for success. He and I know how to make each other better; we know how to get the job done."
When asked about the quote, Spieth defended his captain and explained that the pairings were a team decision. Other players were not nearly as diplomatic when they heard the comments, including one who anonymously told the New York Post the following day that Reed was lying and had begged Furyk to play with Tiger. "I feel so bad for Jim because he was an unreal captain," the player said. "He would have run through a wall for all 12 of the guys. Unfortunately, there were only 11 players that would have returned the favour."
The Reed drama was not the only report of American turmoil at the Ryder Cup, although it was the only corroborated one. On Monday, The Sun reported that close friends Dustin Johnson and Brooks Koepka needed to be separated in the European dressing room on Sunday evening after nearly coming to blows. The following day, The Sun doubled down on that report with another story about how Furyk had planned to use the two big hitters as a power duo in all four of the American matches. But his plans, and all optimism for the American side going into the week, were undone on the flight over to Europe when DJ and Koepka allegedly got into a row over Paulina Gretzky. Both reports were purportedly confirmed by unnamed insiders—one who went so far as to say the initial argument poisoned the American dressing room for the week—but were vehemently denied by Koepka and his agent. "There was no fight; there was no argument," Koepka told the media. "He [DJ] is one of my best friends. I love the kid to death. We talked on the phone Monday and yesterday, so tell me how we fought? . . . It's just laughable."
A Cockeyed-Hawkeye Blurb
The Iowa Hawkeyes were disqualified from the Marquette Intercollegiate last week after being involved in one of the more bizarre and convoluted rules snafus you will ever read about.
Iowa freshman Gonzalo Leal was tied atop the leaderboard going into the 12th hole, a blind, downhill par-4, when he hit an errant drive to the right that he suspected would be lost. Leal hit a provisional and ultimately found two balls in the distance, one that he believed to be his provisional ball and one that he believed to be the drive of his teammate, Lucas Becht. That discovery led Leal to suspect that his ball had landed in a nearby hazard. Unsure of what to do in the situation (his provisional ball would not be in play if his original shot was in the hazard), the freshman invoked Rule 3-3, a two-ball provision that allows a player to hit two balls in uncertain situation and receive an official ruling after the round. Leal hit both balls onto the green and Becht also found the green with his approach shot. But when the teammates arrived at the green they noticed that all three balls were Leal's. It turns out, somehow, that the ball Becht struck for his second shot was, in fact, Leal's provisional ball and that the ball Leal had hit for his second was his original tee shot. Both players finished the hole. Becht dropped, re-hit his shot and putted out, while Leal, thinking that he could now just solely play his original ball, abandoned his provisional ball and completed the hole with his first. In doing so, Leal finished the hole with neither the provisional or dropped balls he had declared upon invoking Rule 3-3, and that was enough to earn him a DQ. "By hitting his original ball, he actually hit the wrong ball," said Iowa head coach, Tyler Stith. "And since he didn't correct the mistake and abandoned the other ball, he had no score for the hole and was disqualified." Already minus one of its five players due to illness and unable to post four official rounds, Iowa was also disqualified from the event. The result drastically dropped the Hawkeyes from 14th in the country to 49th overall. Ouch!
Backyard Setup of the Week
Having neighbours who also love golf is an asset. Having your next-door neighbours who love golf so much that they are willing to combine their backyards with yours to create a short game facility that is the envy of the entire neighbourhood—well, we should all be so fortunate!
Trick Shot of the Week
Holy moly! This is some ridiculous hand-eye coordination for a 10-year-old. At that age, most of us were struggling to just get the ball in the air!
Shank of the Week
Pulling off a T.C. Chen with your driver is impressive enough, but losing distance as a result is just simply remarkable. Kudos!
View this post on Instagram