Turf
26 MAY 2023
Superintendent's Update
We succeeded this week in achieving all our objectives set last week. The greens aeration at La Bête was carried out despite some uncooperative weather. With the weather forecast calling for rain and little sunshine, we were forced to postpone our operations by one day. Conditions weren't perfect, but we still managed to complete the operation successfully.
At Le Maitre, we have repaired most of the leaks in the irrigation system. Unfortunately, we still have the biggest repair to do on the pump outlet at hole #1. Last year, we repaired a problematic part in that area but now another section of the 8-inch pipe is leaking. We need to repair it to avoid further damage, this will be done next week.
Le Maitre is closed Wednesday May 31 for an outside event, we will take advantage of this day to do maintenance at the driving range which will be closed as of noon that day. We'll be improving and cleaning the grass tee deck and mat areas and doing maintenance work on the target greens and bunkers in the landing area. The chipping green and surrounding area will also be improved. Verticut, aeration, seeding and heavy topdressing will be some of the practices carried out during the day. Cleaning of drains and catch basins as well as new drainage lines will also be on the menu. We're making the most of the time available that day to give some needed attention to the range.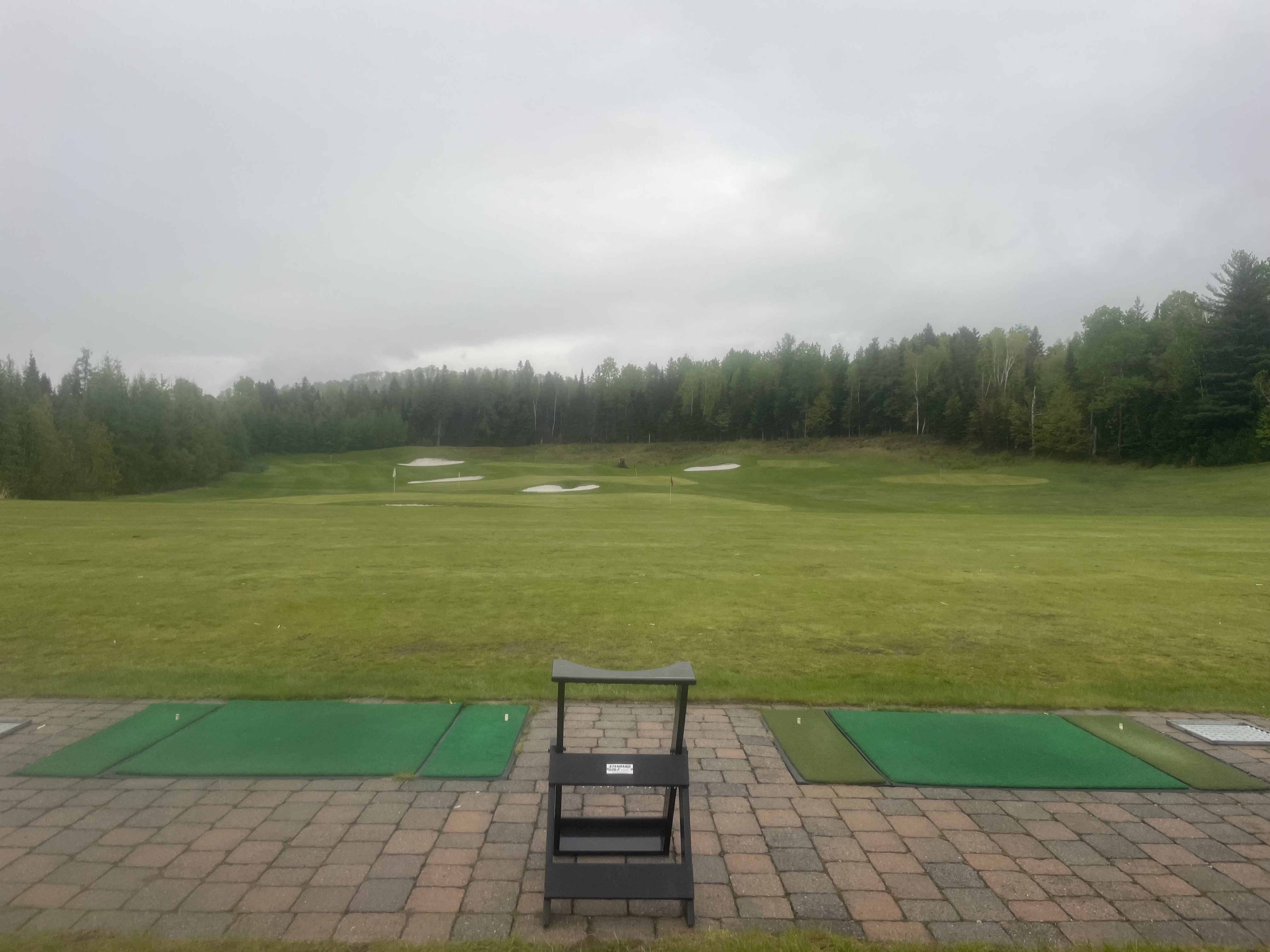 Thank you for your confidence.
Upcoming maintenance
- Topdressing on the Le Maître greens
- Application of herbicide to control weeds
- Continue pumping of No16 at Maître and No8 at La Bête
- Drainage improvement along the cart path on hole No8 at Le Maître
Marc-André Doré
Le Maître and La Bête Superintendant