Exclusive ClubLink Member Fitting Events
14 FEB 2020
TaylorMade ClubLink Member Only Fit Day
March 20, 2020
8 a.m. - 4 pm.
TaylorMade Golf Canada HQ
6240 Highway 7, Suite 100, Woodbridge, ON
Opportunity Fit Fee of $75/hr
To book your appointment, please have your ClubLink Member number ready. Contact TaylorMade at 905-850-5771 or
taylormade-canada@taylormadegolf.com
*One day only, non-refundable. includes 1hr driver or 1hr iron set fitting on gears, TaylorMade golf cap, 2 sleeves of TP5X or TP5. Members wishing to be fit for both driver and irons are welcome to book back to back 1 hour appointments.
Titleist ClubLink Member Only Fit Day
March 27 & 28, 2020
8:30 a.m. - 5:30 p.m.
Titleist Canada National Fitting Centre
10000 Dufferin St, Maple, ON
Please contact Ryan Goodridge to schedule your fitting session at 905-553-8555 or ryan_goodridge@acushnetgolf.com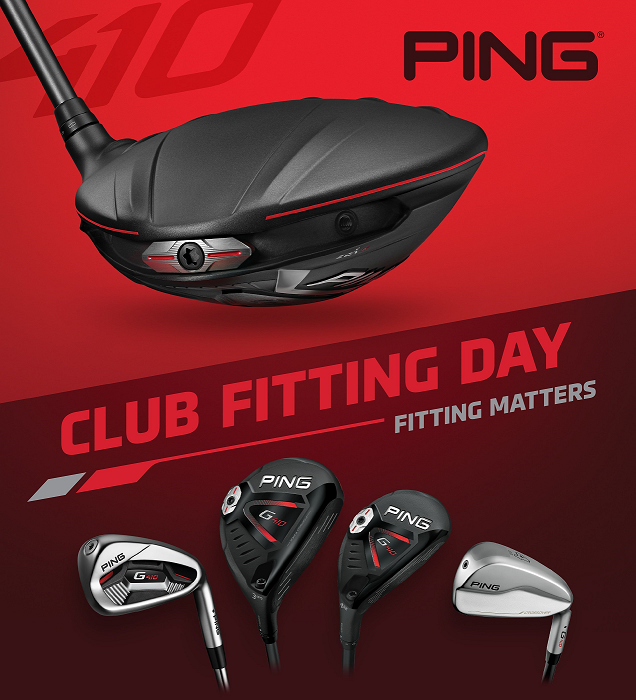 PING ClubLink Member Only Fit Day
April 1 & April 2, 2020
9 a.m. to 4 p.m.
PING Canada
2790 Brighton Rd, Oakville, ON L6H 5T4
To book your appointment, contact Ping Canada at 905-829-8004 or pingcanada@ping.com