Golf
26 MAY 2023
Le Maître tee block options
Le Maître has 5 colors of tee blocks you can play from, depending on how long you enjoy the golf course. However, you have 9 different possibilities because of the color combinations you can also play (gold-blue, blue-white, white-green and green-red). The tee blocks have been painted according to these options with two colored lines. The top color line corresponds to the 5 basic colors on the scorecard (red, green, white, blue and gold) and the bottom line is two colors, for players who play a combination. The scorecard shows you the 9 most difficult holes on the course with a small downward arrow, so when you play a combo you will be teeing off from the advanced tee on these holes. If there is no arrow, then you play the longest tee (the blues if you play blue-white).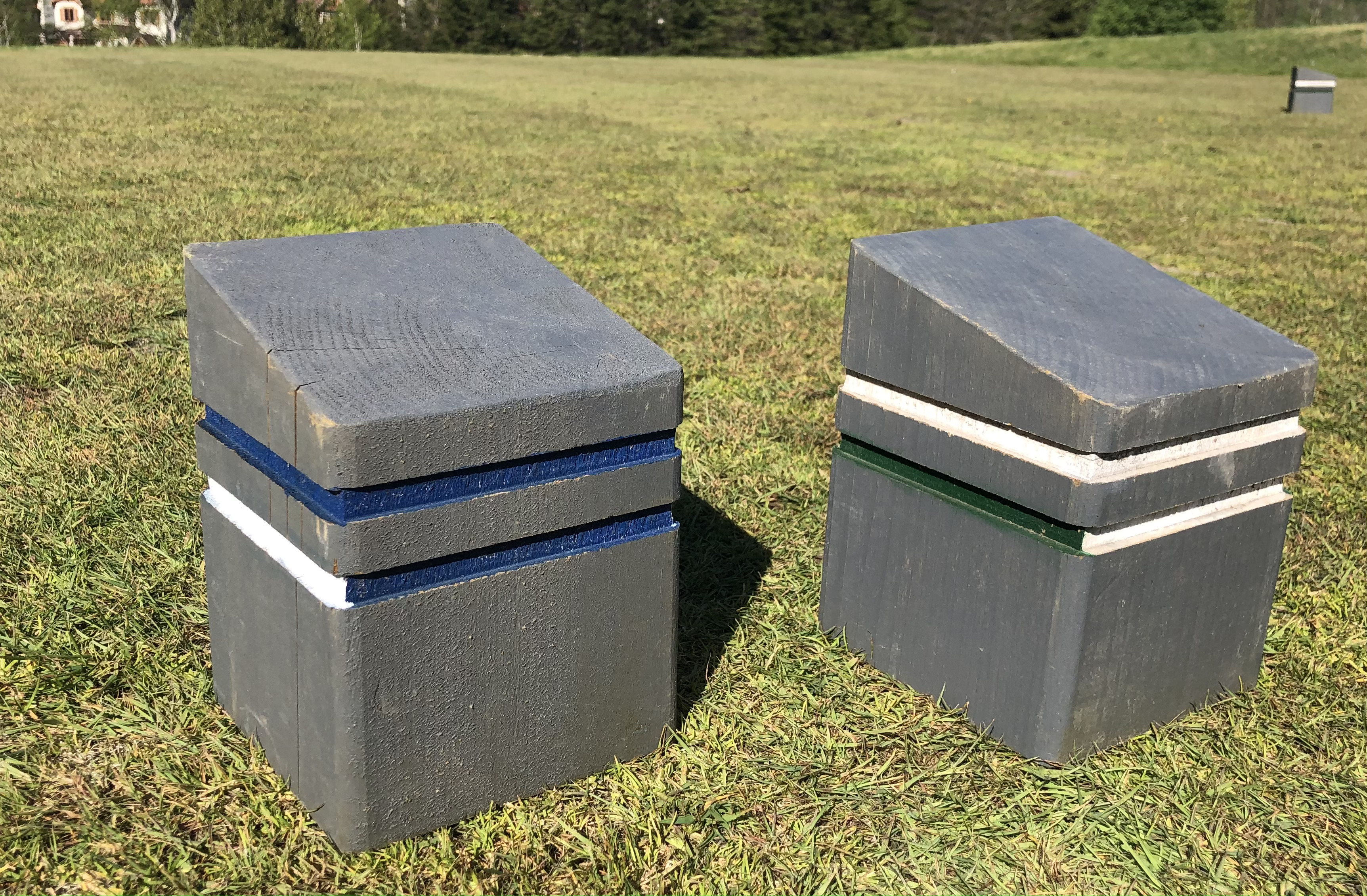 For example, a player who finds the blues too long at 6,524 yards and the whites too short at 6,174 yards will play the blue-whites. He will then play the 9 most difficult holes on the white tee (the 2nd blue-white line).
Don't hesitate to ask one of our starters if you are not sure you understand before you tee off.
Custom golf club fitting days
COBRA: June 23 - Reserve: clabrosse@clublink.ca
TITLEIST: June 2nd - Click here to reserve
TAYLMORMADE: June 9 - Click here to reserve
CALLAWAY: June 9 - Reserve: clabrosse@clublink.ca
PXG: June 17 - Reserve: clabrosse@clublink.ca
Le Maître Academy
Our teachers are Canadian PGA Class "A" professionals.
The rate for a lesson is $100/hour, but each teacher can vary the length of a lesson according to his or her preference.
Just call the golf shop to reserve or email your pro!
Marc-André Girard, Director of Golf/Head Professional (mgirard@clublink.ca)
Available 7 days/week.
Private lesson 45 min. with V1Golf video instruction on tablet: $75
Private lesson / coaching package (2 x 45 min. lessons + 4 x 15 min. coaching): $225
Semi-private lesson 60 min. : 120$
Pierre Brisebois, teaching professional (pierrebriseboisgolf@hotmail.com)
Availability: May 10 to June 25 and August 26 to closing - every day except Tuesdays and Wednesdays. From June 25 to August 26: all day on weekends and weeknights after 6pm
Private lessons (90 minutes) $130.00
Package of 3 sessions $360.00
Package of 5 sessions $550.00
10 session package $995.00
Annual training program and plan $1495.00
90 min. semi-private lessons (2 students) $90.00 per person
2 session package $75.00 per person
3 session package $60.00 per person
Juniors 18 and under receive a 50% discount on the lesson rat
Jean-Claude Leblanc, teaching professional (jclbgolf@hotmail.com)
Available Monday-Tuesday-Wednesday
Private lesson 60 min: $100
Package of 3 lessons: 290$ - 5 lessons: 450
Semi-private lesson for 2 people: $60 per student
David Berthiaume, teaching professional (davidfberthiaume@gmail.com)
Available Friday-Saturday-Sunday (some Monday holidays)
Private lesson 60 min: $100
30 min and 45 min private lesson also available
Semi-private/group lesson (2 to 6 people) 60 min, 75 min and 90 min also available